Founded in 1999
Sundial Energy was the first solar company in Minnesota to specialize in commercial installations. When Minnesota came out with their first solar rebate program in 2010, Sundial captured over 90% of the available commercial rebates because we were the only solar developer focused on the commercial sector. And while there may now be other commercial solar providers in Minnesota, none of them have the depth of knowledge and experience that Sundial has.
Sundial has been the premier commercial solar provider in Minnesota, and we brought many firsts to the state: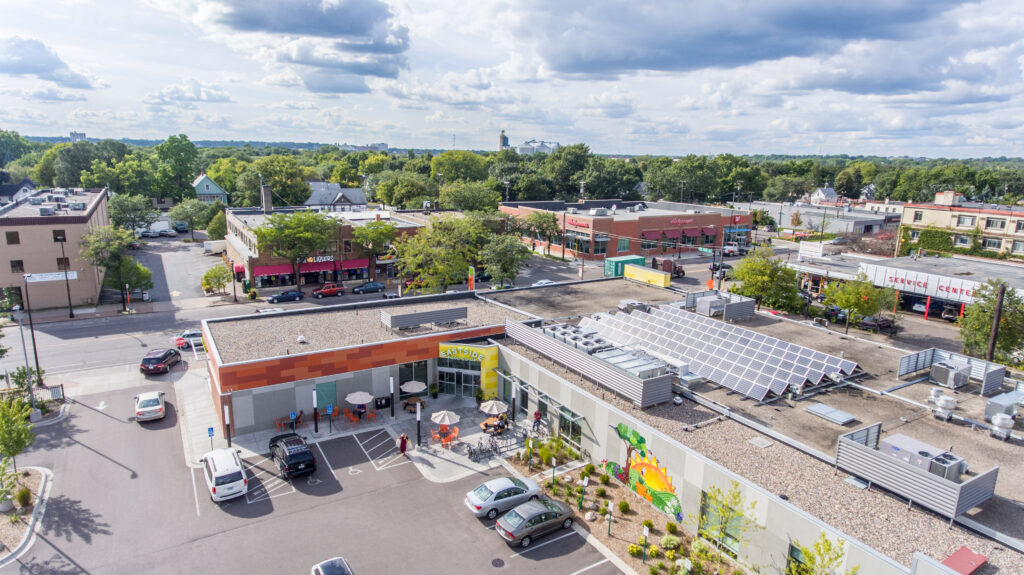 2009
First solar on a grocery store (East Side Food Coop)
2010
First solar system designed to power the offices of a US Congressperson (senator Amy Klobuchar)
2010
First commercial solar systems with modules made in Minnesota
2011
Installed the first municipal solar system, and, at the same time, Sundial created the first Solar Power Purchase Agreement (PPA) in Minnesota at the City of Royalton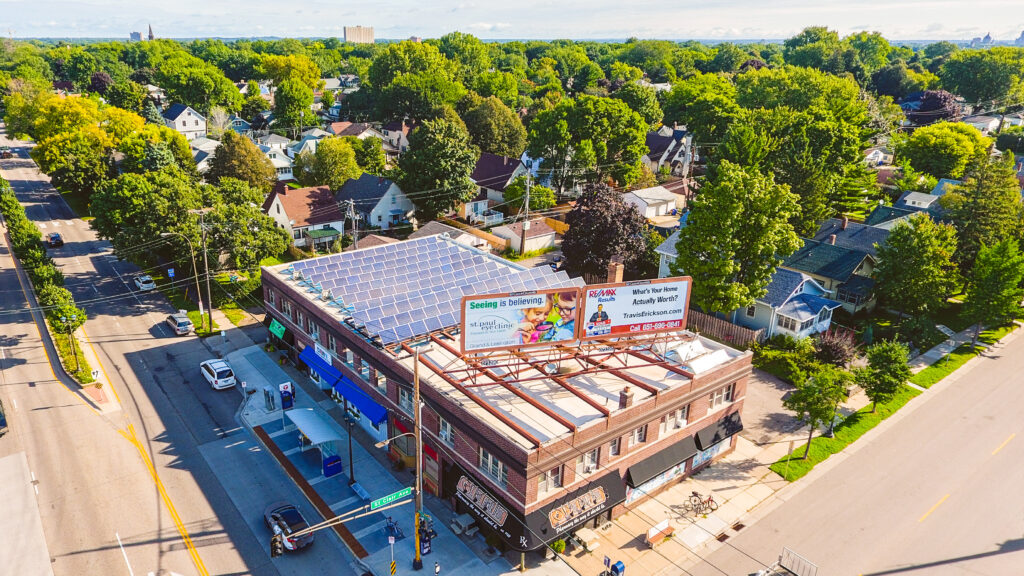 2011
Designed and installed the first solar canopy in the state (St. Paul Corner Drug)
2011
Installed the first solar system on a municipal fire station (MFD 19)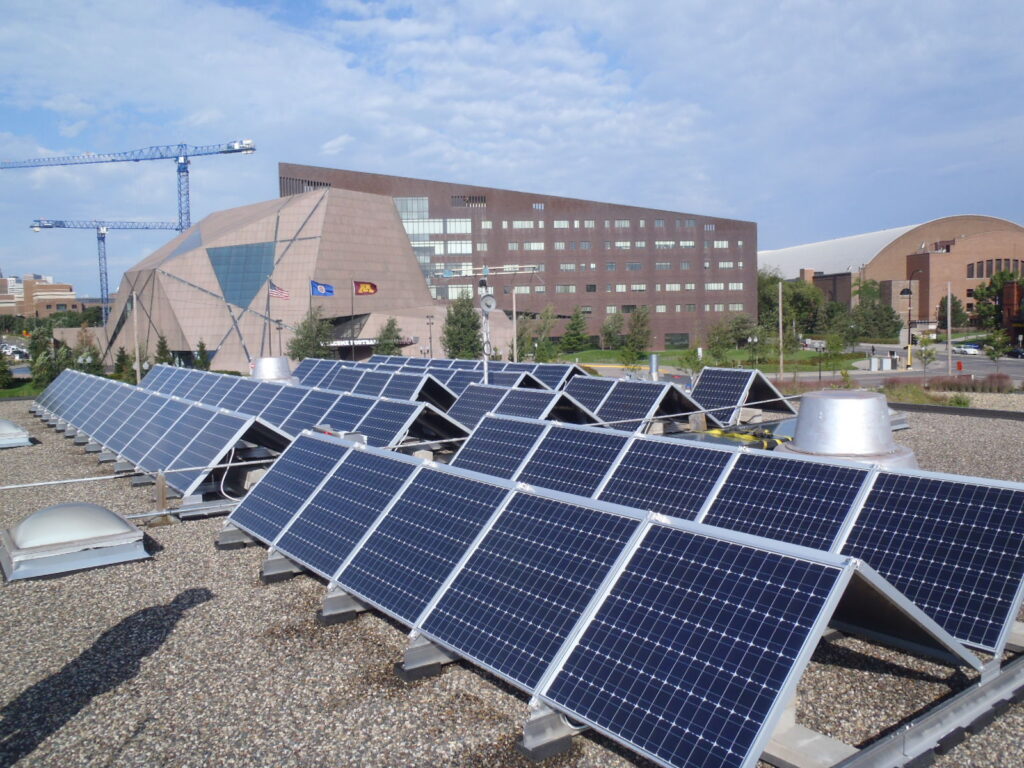 2011
First solar system on a restaurant (Pats Tap)
2012
Sundial is first to capture a Capacity Credit from Xcel Energy for a large commercial solar system at Performance Office Papers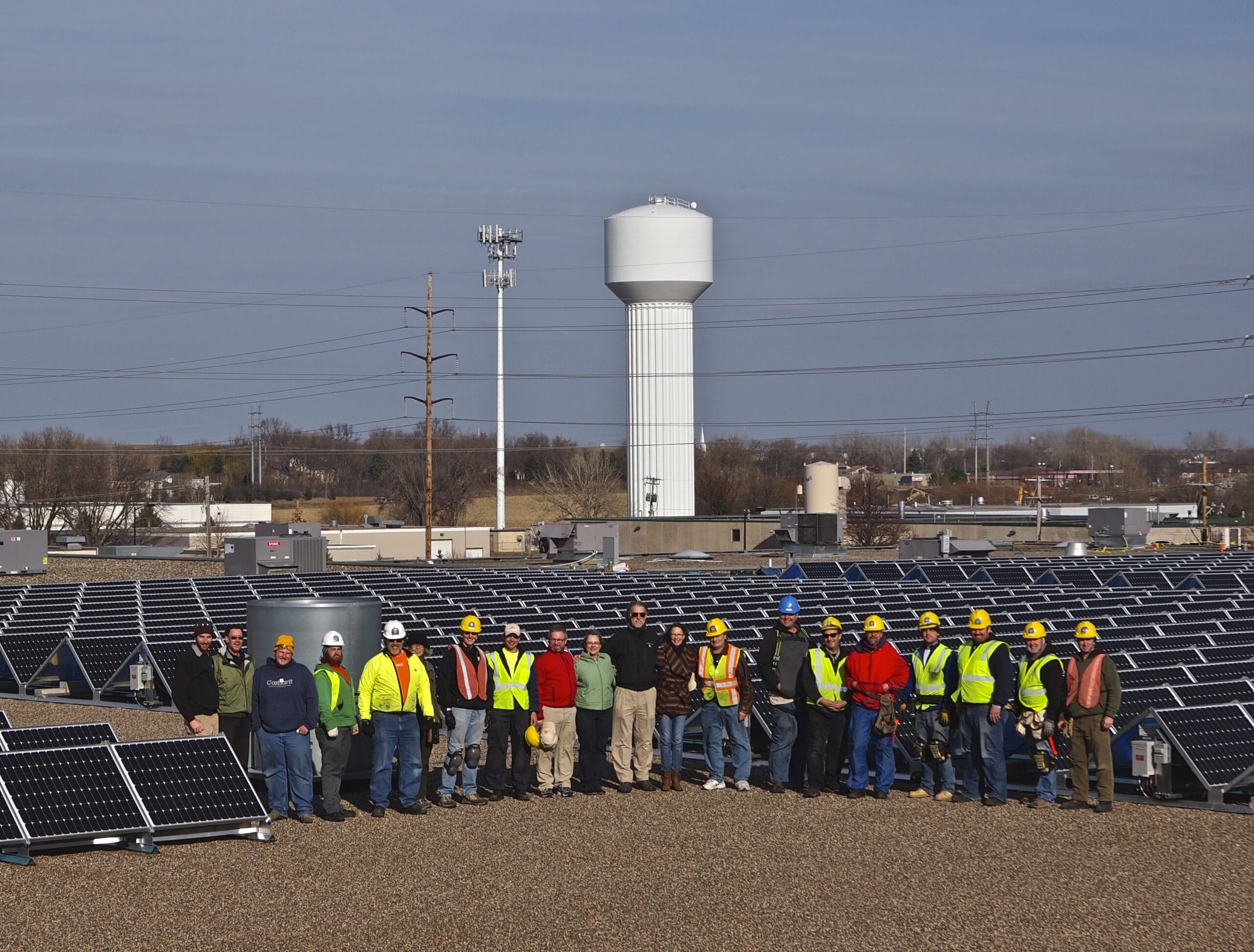 2012
Engineered and installed the first solar restaurant patio canopy in south Minneapolis (Tiny Diner)
2012
First solar on a church (Cherokee Park United Church)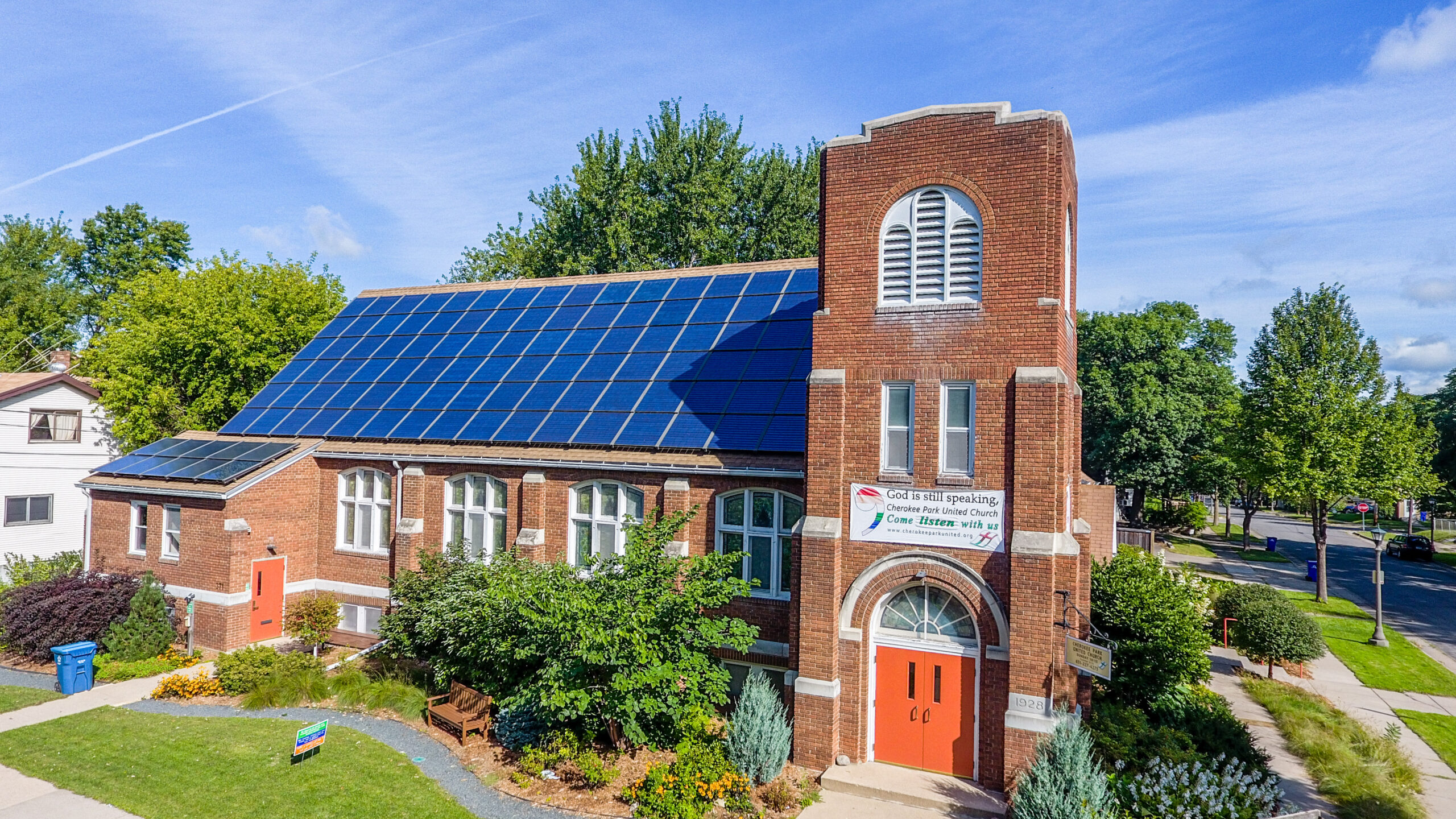 2012
First solar system on a museum (Bakken Museum)
2013
Designed and installed the first solar-plus-storage for a commercial business in the upper midwest (Murphy Warehouse)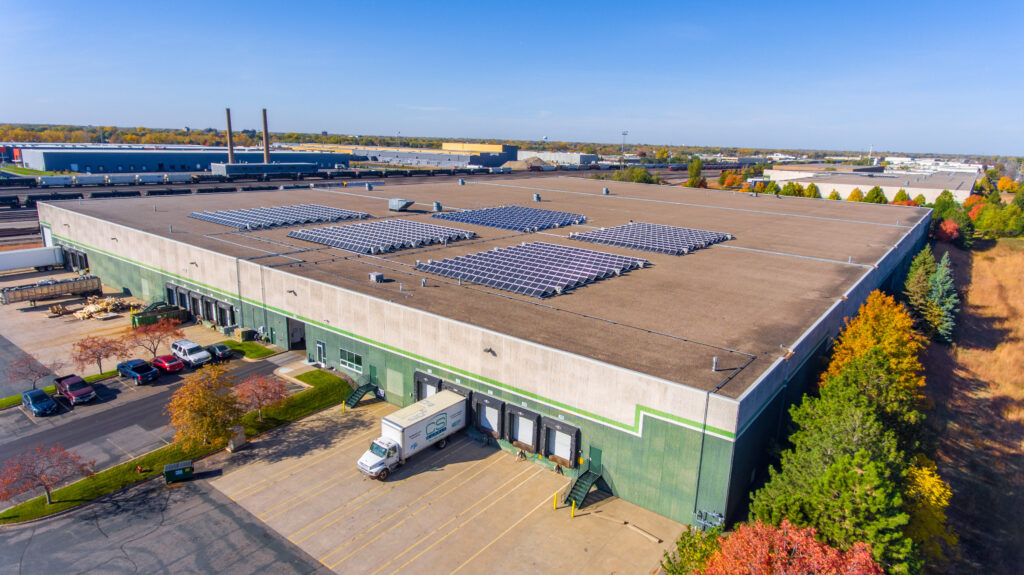 2014
Designed and installed the first functioning microgrid in Minnesota (Steger Wilderness Center in Ely)
2018
Designed and installed complex rooftop and largest free-standing canopy in the state, a project that won the Minneapolis School District a national innovation award in clean energy projects (Edison High School)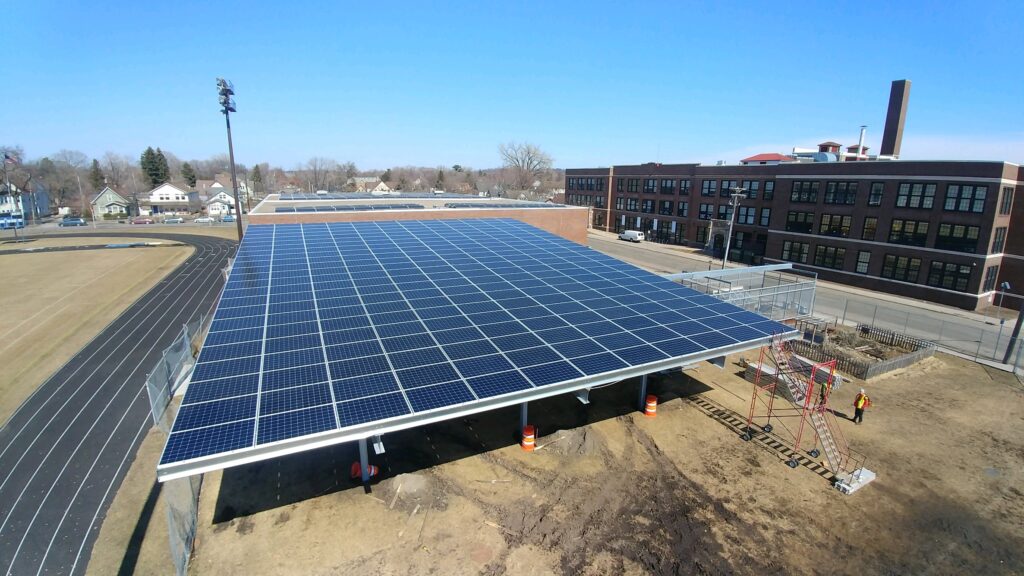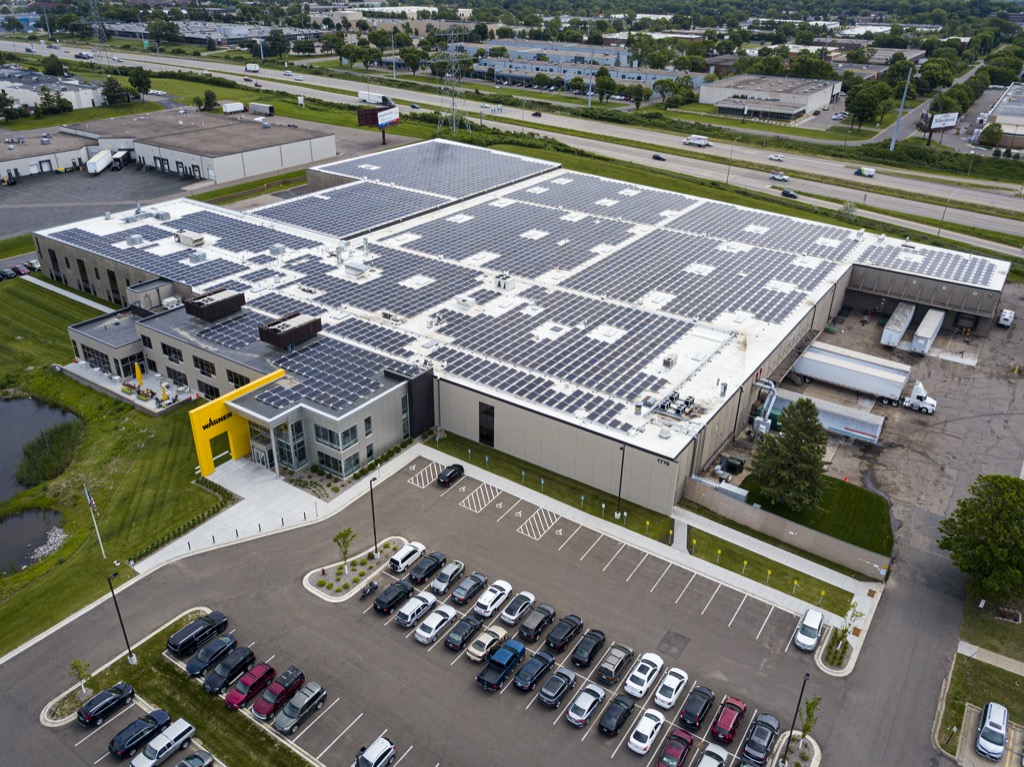 2020
Largest solar array in the state at 1.36 MW (Wagner Spray Tech)
Sundial has more experience, more expertise, and more focus on meeting the need of commercial clients than anyone in Minnesota. We will get you the maximum value for your investment—both environmentally and financially. When you need to maximize your returns, turn to Sundial. Sundial is Minnesota's trusted commercial solar advisor with unmatched experience and knowledge.