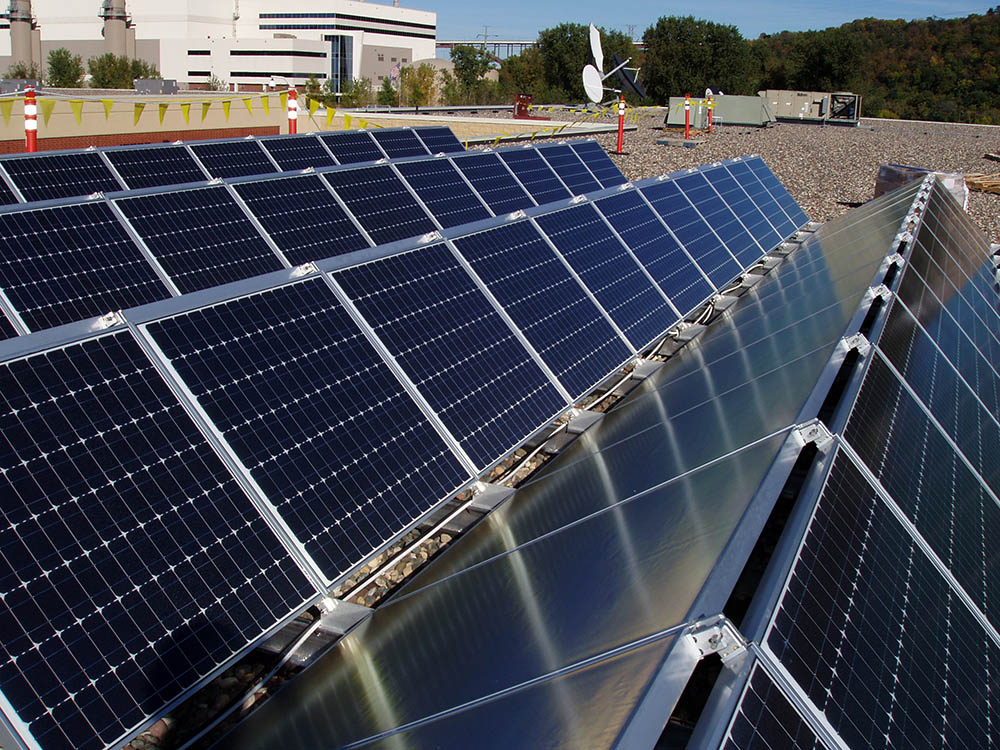 A few facts on commercial solar
What you should know about commercial solar in Minnesota:
Most save 60-80% on electricity with solar and the average payback period is 5 years
Minnesota is one of the best states in the country for solar energy
Solar panels carry a 25 year production warranty, and most panels from 40+ years ago are still producing significant energy
No roof penetrations—arrays are ballasted
Seamless integration with the grid means that there's never an interruption in energy
40-60% of the installation cost is paid back through tax benefits within the first 12-18 months of operation
As experts in commercial scale solar development, we custom-design every installation to meet your unique needs.
Considerations include:
Electricity usage
Roof type and age
Financing structures
Existing rooftop equipment
Grid connections and capacity
After we meet with you and visit your site, we prepare a detailed, customized proposal for your consideration. It comes complete with proposed equipment, financing options, financial proformas, tax benefits, and engineering considerations. We leave no stone unturned. If for some reason your building isn't suited to rooftop solar, we'll present you with other options as well.
Most customers save 60-80% on their annual electricity costs starting immediately, and in 10 years, their electricity becomes an income stream
With ample financing options, customers can achieve these results with no up-front cash investment
Schedule a meeting with us to see how solar will improve your bottom line. In this meeting we will share:
How to earn a 26% tax credit on your investment
How utility incentives turn your electric expense into an income stream
Financing options from all cash to no money down
How to get a 5 year payback on a 30 year investment
A sample proforma for a solar investment
Fill out the form and a representative will call to set up your meeting, or click to schedule with Calendly.
Sundial is the pre-eminent commercial solar developer for large-scale rooftops in Minnesota. Founded in 1999, Sundial is the longest standing solar developer in the State, providing turn-key commercial solar solutions including development, installation, and service. We are helping clients like Wagner SprayTech, the YMCAs of the Twin Cities, and Hopkins School District join the green revolution. Our team takes a consultative approach to solar, leveraging our decades of experience to provide clarity and confidence to our clients. We have paved the way for the solar industry in Minnesota since our inception and continue to be at the forefront of solar innovation.